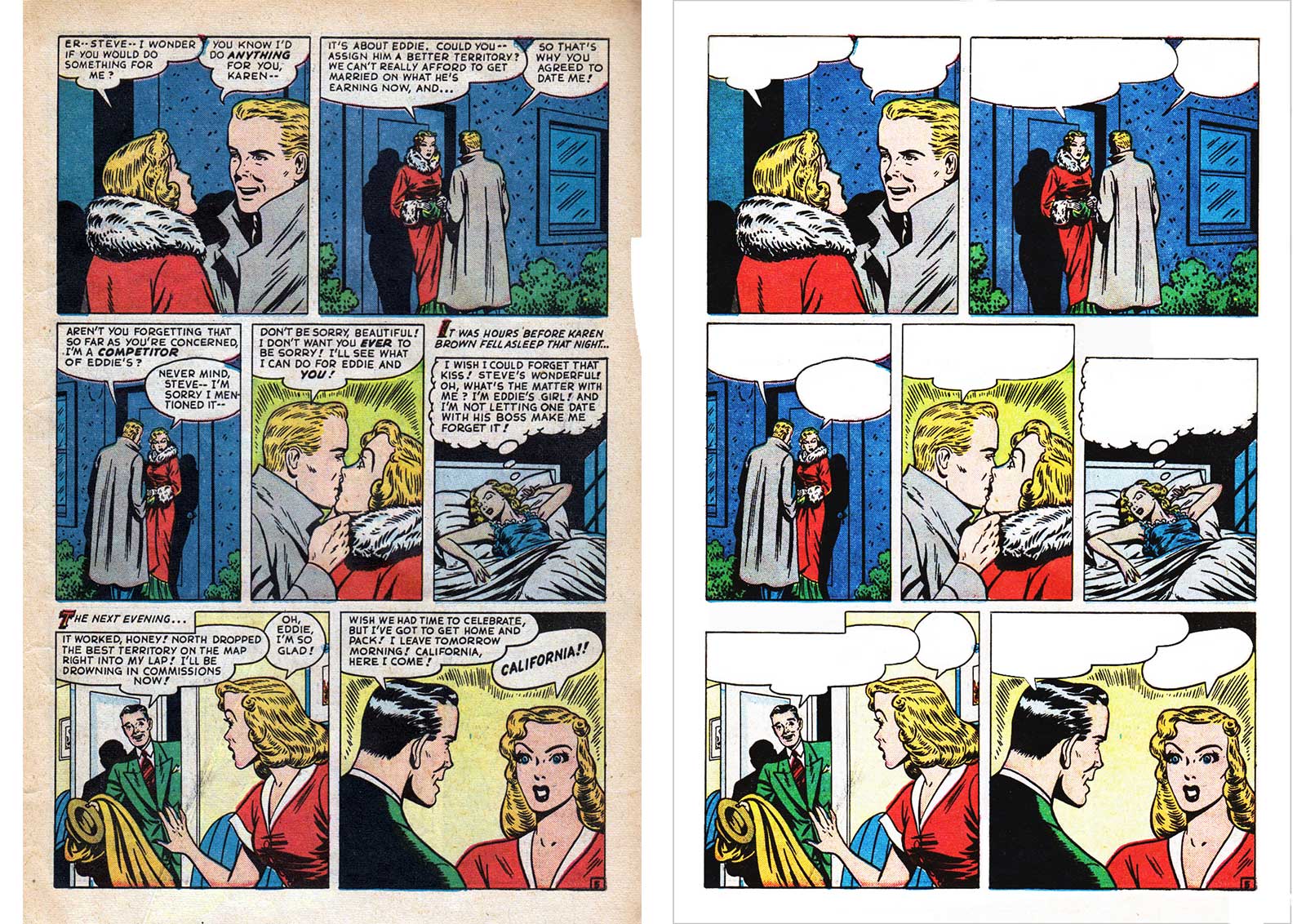 Project Description
Retro Comics Reboot started out as a remastering project for Golden Age and Silver Age comics. Our goal was to transform scans of the yellowed, sometimes torn, but frequently beautiful pages into print-ready renditions ready for reproduction.
Along the way we noticed that, in addition to faithful recreations, these comics from the 1940's and 1950's could use a rewrite! Both because of the now scandalous and even offensive nature of the stories and relationships (especially in romance comics, but also in war, detective, and science fiction tales), but also because rewriting these could be a blast.
So we moved beyond color correction and noise reduction, and color space conversions to systematically removing the dialogue, in a way that allows it to be selectively rewritten. For example, in the page above we can rewrite the male dialogue, or the female dialogue, or the descriptions, in any combination.
One of the first project is Retro Romance Reboot, where we're leaving the insane male dialogue and plot lines in place, but asking contemporary women and people from across the gender spectrum to rewrite the female dialogue. Like time travel!
Stay tuned…